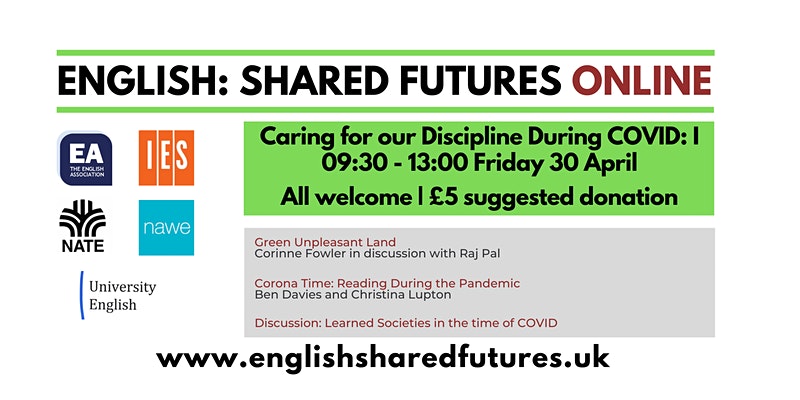 On Friday 30th April 2021, IALS President Jeremy Scott will be representing IALS at the English Shared Futures Conference: Caring for our Discipline During Covid.
Jeremy will be joining with the following representatives of other learned societies to discuss responses to the pandemic:
Dinah Birch (British Association for Victorian Studies)
Andrew King (Victorian Popular Fiction Association)
Anshuman Mondal (Postcolonial Studies Association)
Cara Rodway (British Association for American Studies)
Jeremy Scott (International Association of Literary Semantics)
This will be a moderated conversation between the heads of 5 learned societies, who will reflect on the work of their associations, consider how that work might change in future, analyse challenges that lie ahead, and discuss how best societies can work together to address the current landscape. The impetus for the session comes from a recent meeting of representatives of several of our learned societies, and the shared sense of that meeting that working more closely together would be highly beneficial to the societies themselves, but also to the broader English eco-system.
For more details about the event, see the link below:
https://www.eventbrite.co.uk/e/english-shared-futures-caring-for-our-discipline-during-covid-tickets-148733141831
Or visit the English Shared Futures website: www.englishsharedfutures.uk